We are here for you, for the long haul
We are dedicated to you. We believe nature has the power to heal. We believe in bringing our Verdure Health Co Family, research backed products, education, and support so that you can continue to enjoy youth for life.
Aging Redefined
The science of youth and aging is constantly changing. Let us guide you through this ever evolving landscape. It doesn't matter what decade you are in, it is never too early or too late to start to define your aging journey and quest for youthful living.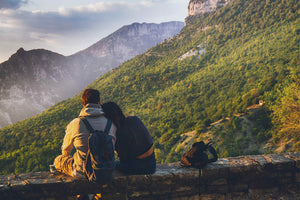 Skincare Simplified. Free from Toxins.
Founded by Nurse Anesthetists with expertise in wellness and longevity, we have created a skincare line that is based in nature, eco friendly, and is researched backed to promote youthful appearing skin for life. Not only do we focus on youthful aging from the inside and self empowerment through education, but also by providing our Verdure Health Co family with safe, all natural skin products that are quick and easy to use and help boost our skin's antiaging ability.
Lost in Time Skincare
Testimonials
My skin has never felt healthier

Danielle E.
I love this company. I love that they focus on nature, that they use the power of nature to heal

Aaron B.
I'm always trying to improve my health for the long term, this company's skincare line is allowing me to improve my skin health for the long term.

Sofia N.